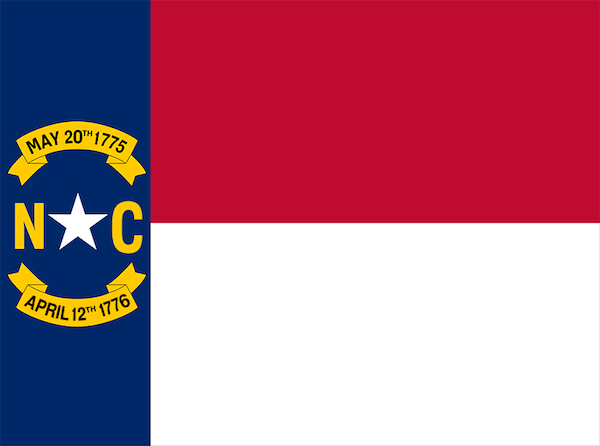 North Carolina Destination Weddings
We LOVE destination weddings! If you've followed our E'MAGINE Events & Co. for more than a minute, you know how much we love traveling and destination weddings, especially in the Caribbean. We also work with lots of local North Carolina couples to plan their weddings all over the state.
It looks like early 2021 might be a mashup of destination weddings, right here in North Carolina.
Destination 2021
The world is just starting to reopen after COVID-19. And weddings are just now starting to getting phased into opening in some locations. No one quite knows what to expect.
Our team is seeing that the international flights are going to be iffy for a while, with many routes being canceled or at least fewer flights. The other thing we are reading about is the possibility of 14-day quarantines of international visitors coming into some countries.
One thing that will remain in question will be how some resorts, restaurants, and services will bounce back in some smaller countries that have been closed for some time.
North Carolina Destination Weddings
2021 looks like, for many couples, it might be the year of the domestic destination wedding. Destination weddings in North Carolina can be a win-win. Domestic airlines are flying all over North Carolina, airfares are reasonably affordable, and we have some incredible resorts in Charlotte, Winston Salem, and the Raleigh-Durham Triad.
So, a North Carolina destination wedding that is just out of town for some family or a great getaway for out of town wedding guests is the perfect way to go.
Local and Luxurious Destination Weddings
Here are five amazing North Carolina destination wedding resorts and spas where together we can create an unforgettable wedding.
Located just outside of Raleigh in Carey, this luxury waterfront resort offers world-class dining, one of the top spas in the Raleigh area, and a magnificent wedding lawn to host your ceremony on a private lake, surrounded by woodlands.
The Outer Banks destination resort in Ducks, North Carolina, offers weddings with ocean views and not to be missed sunsets. The Sanderling offers a Private Event House and Deck, Pavilion with Private Dock and Gazebo, and several locations for intimate weddings. Combine these with beach and water activities and the Sanderling Spa, and you have a one of a kind destination.
This Charlotte resort has an impressive grand staircase, several scenic outdoor ceremony locations, and elegant ballrooms. This getaway experience for your guests can include golf, tennis, curated whiskey tastings, experiential dining, or afternoon tea.
This century-old Asheville inn offers a rich tradition of Southern hospitality in the Blue Ridge Mountains. Four unique wedding venues all provide breathtaking views of the mountains, paired with incredible service. The resort's restaurant offers an authentic farm-to-table dining experience and a spa with twenty water features, including numerous mineral-based pools, complement our subterranean spa with cavernous rock walls, arches, and tunnels.
A destination wedding in Greensboro offers couples the Grandover Resort. Local and family-owned since 1952, this stately resort offers lush garden weddings and grand ballroom receptions. From southern styled AAA dining experiences to galleries filled with North Carolina artisans' works, this destination resort is pure southern charm.
No matter where in North Carolina you choose for your destination wedding, our E'MAGINE Events & Co team will work with you to create memories to last a lifetime. We'll assist in picking the perfect wedding vendors and creating a wedding that reflects you and your personality. And, all while staying close to home in beautiful North Carolina.