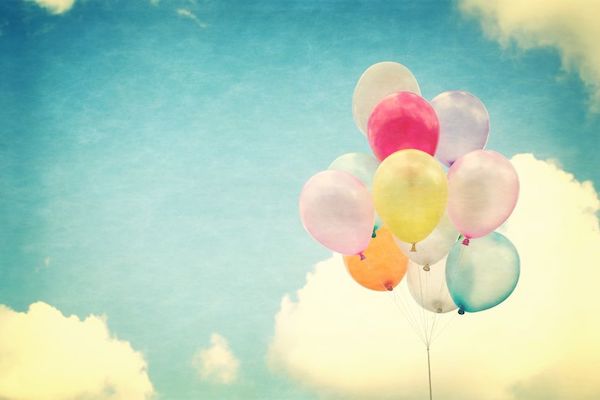 Up, Up and Away: Balloon Decor
Our E'MAGINE Events & Co team loves balloon decor. Balloon sculptures are just too cute! They are a great way to add big pops of fun, color, and texture to any wedding or event.
Balloon decor got a bad rap for wedding and event décor because years ago, people blew up a few helium balloons, tied them together with ribbon, and attached to a weight and plopped them in the middle of a table. D.O.N.E. – that was their table décor.
West Coast Style
In the wedding and events industry, we see many fun trends coming out of the west coast. We're pretty sure it's a Hollywood glam thing.
Just before a milestone birthday (we won't say which one), Shaunda started seeing a west-coast trend of balloon garlands. She became slightly obsessive following people on Instagram but couldn't find any local North Carolina people making anything like them.
Worse yet, she wasn't entirely sure that people completely understood her vision.
Necessity is the Mother of Invention
Because our E'MAGINE Events & Co team was already making incredible floral creations and offering décor, we decided to take the plunge and make balloon decor creations ourselves.
What started as watching every YouTube video we could find, stalking west coast designers, taking some classes, and investing in balloons for our design team to play with, has grown into some pretty awesome designs.
Before we knew it, we were asked to create pieces for a client appreciation event for a business and an 18th birthday party.
If you've met Shaunda, you know determination is her middle name.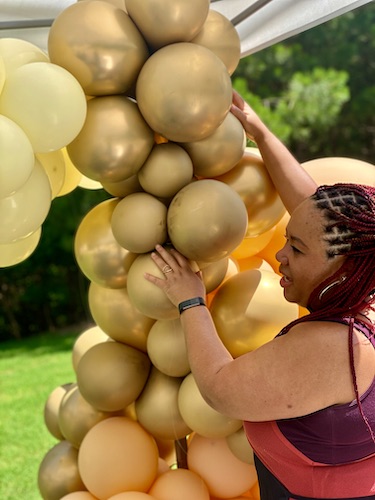 Socially Distant Balloon Creations
For the most part, the wedding and events industry has come to a halt with COVID-19. That is, until people found a way to do socially drive bye events!
We were asked to create a unicorn, as a backdrop for a drive-by birthday party. Because what little girl doesn't like unicorns?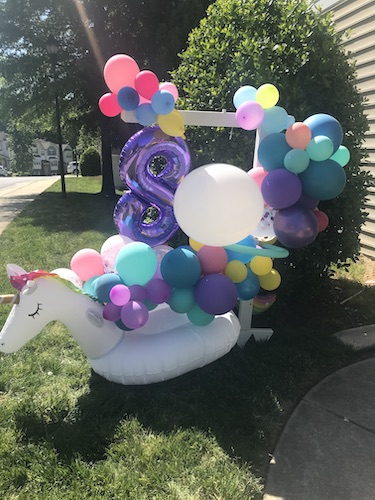 It seems like many people like unicorns because after sharing some images on social media, we got a request for another unicorn and a mermaid for two sisters celebrating a drive bye birthday. So, you never know who might be seeing your social media posts!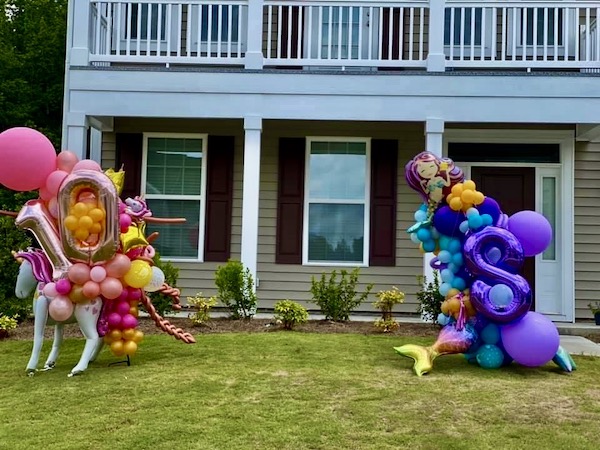 Going Beyond the Experience
Our tagline has always been "going beyond the experience," that pretty much boils down to the excellent business advice of "under-promise and over-deliver!"
We made a creation for a drive-by baby shower. Not only did we create a beautiful balloon installation, but it's been so long since we've played with flowers that we added in a few floral creations. And we blew them away!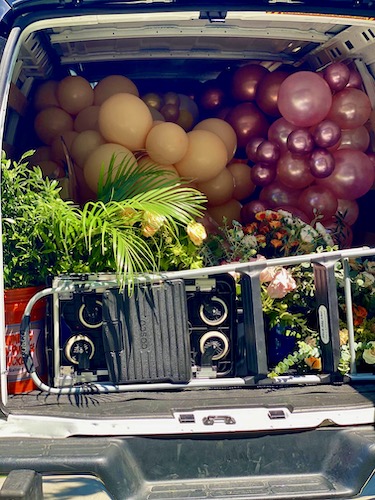 The client's husband asked us to help him with his wife's 'Rose Party' celebration by providing flowers and a balloon structure.
More Than Just A Drive-by
Our client sent us some inspirational photos, and we recommended a local rental company. Before we knew it, the drive-by was now a socially distant outdoor party with some outdoor lounge furniture, a firepit, a DJ, and a food truck.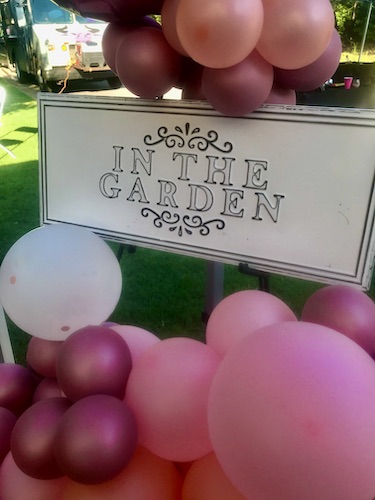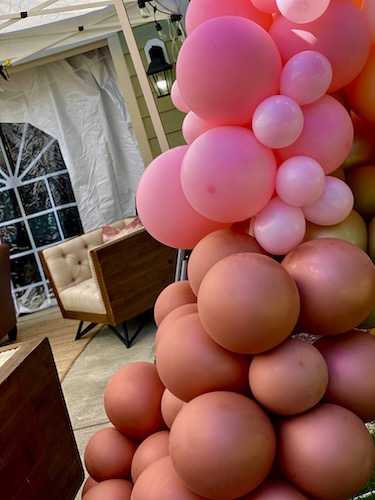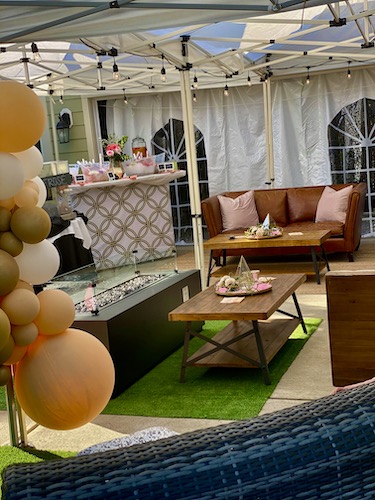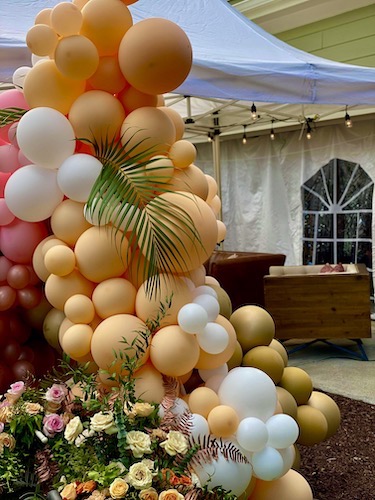 While creating décor of this garden rose party Shaunda found a bicycle with a basket, something she HAD to have for this theme.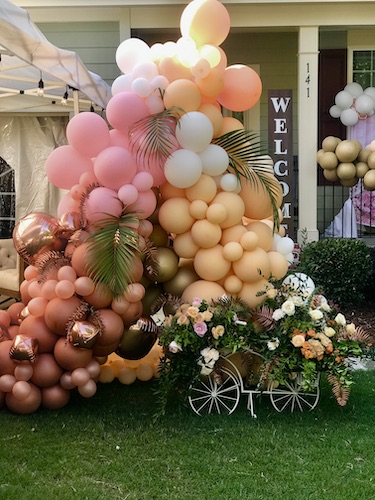 Up, Up and Away!
Balloon sculptures are a great way to add a fun, colorful focal point at any event. They incorporate balloons of different sizes and shades of color and are relatively easy to personalize with letters and numbers.
A balloon structure can be the ideal backdrop for a sweetheart table. They can also be a backdrop for a photobooth, behind a bar, or even a dessert station. They are an excellent way to welcome guests into your event space too!
Our E'MAGINE Events & Co team looks forward to talking to you about creating one of a kind, personalized balloon creations for your next wedding or event.