Merci
Having a beautiful wedding can be a huge production and E'MAGINE Events and Co knows it takes an awesome team to pull all of the details together.
One of the most important details and one not to be overlooked is showing words of gratitude! There are lots of ways to show your appreciation to the people in your life.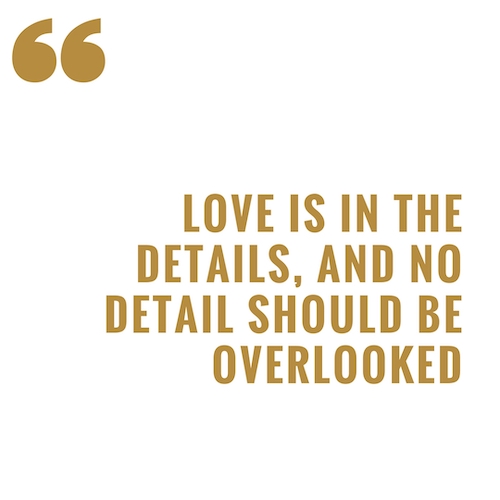 I Do
Start with your soon-to-be, sending a meaningful, personal gift and a handwritten note to your fiancé on the morning of your wedding sets the tone for the day, and makes for some wonderful wedding day photos. Let them know how much they mean to you and how much you appreciate them being in your life.
Ride Or Die
Your wedding party, even if they have not been a bride or groom, has been there or you through thick or thin. Engagement parties, planning, clothes, travel, showers, bachelor – bachelorette parties and rehearsals; be sure to show them you appreciate their investment, love, and support. Personalized gifts, and thank you notes will mean the world to them.
The 'rents
Your parents are more than likely a big part of your wedding day. From a framed engagement photo with a heartfelt note to dinner for two at a favorite restaurant or even a relaxing spa day show them how much you appreciate what they have done for you and their love and support.
Welcome!
Your wedding may bring together friends and family from across the street or around the globe. They are there to love and support you. A welcome bag with some treats, itinerary and favorite things to do can set the tone for a wonderful wedding. Just as a sweet treat is a wonderful way to send them off with sweet memories of your wedding day.
It Takes A Village
Let's not forget the team that pulled off such a phenomenal event. We're not saying a tip is required or necessary but gratitude can come in all forms. Just be sure to show that you appreciate them for their services.
Last, but certainly not least, don't forget to send off thank you notes for wedding gifts in a timely manner. Plan ahead, order thank you notes when ordering your invitations. Be sure to divide and conquer, each of you can work on writing thank you notes for your side of the family and meet up somewhere in the middle of your guest lists.
Remember, a handwritten note of appreciation goes a long way.