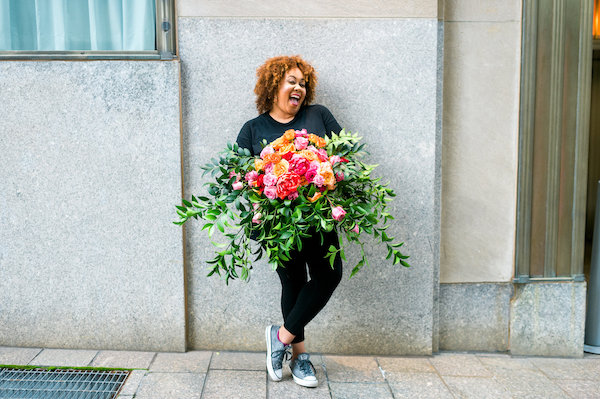 Creating Magic
We thought it was time to take a stroll back in time to when E'MAGINE Events & Co. rebranded ourselves and share some of Shaunda's personality, talent, and vision.
We know that our E'MAGINE Events & Co typical bride is a bit of a fashionista who enjoys the arts, and has a somewhat modern design sense. She enjoys the finer things and wants to share them with her wedding guests. She's a busy professional and values the experience of an expert planner as someone who can create magic within their budget.
If you've talked to Shaunda for more than a minute you'll know that she is extremely creative, fashionable, outgoing and artsy!
So, the Kimpton Cardinal Hotel in Winston-Salem was the ideal location to showcase a fantasy wedding photo shoot, focusing on our creative floral designs as well as our installation of fabulous dance floors. Our dance floors are an awesome focal point in the room and wildly popular with our brides.
As you can see from our logo and branding, burnt orange and Navy blue are some of Shaunda's favorite colors, along with some pops of BOLD colors. Incorporating this bold color story into a fantasy wedding was the way to go.
Couples love to express their own personal brand, from beginning to end; from invitations to the wedding cake and a goodnight kiss our couples want an experience that represents them as a couple.
Custom wedding invitations with a bold floral print, luxurious paper and artistic fonts paired with wedding accessories with a touch of bling tell the story of things to come.
A show-stopping bridal bouquet with several dozen roses, peonies and garden roses in spectacular shades of fuchsia, pink, burnt orange, and pale peach ensured that all eyes were on the bride.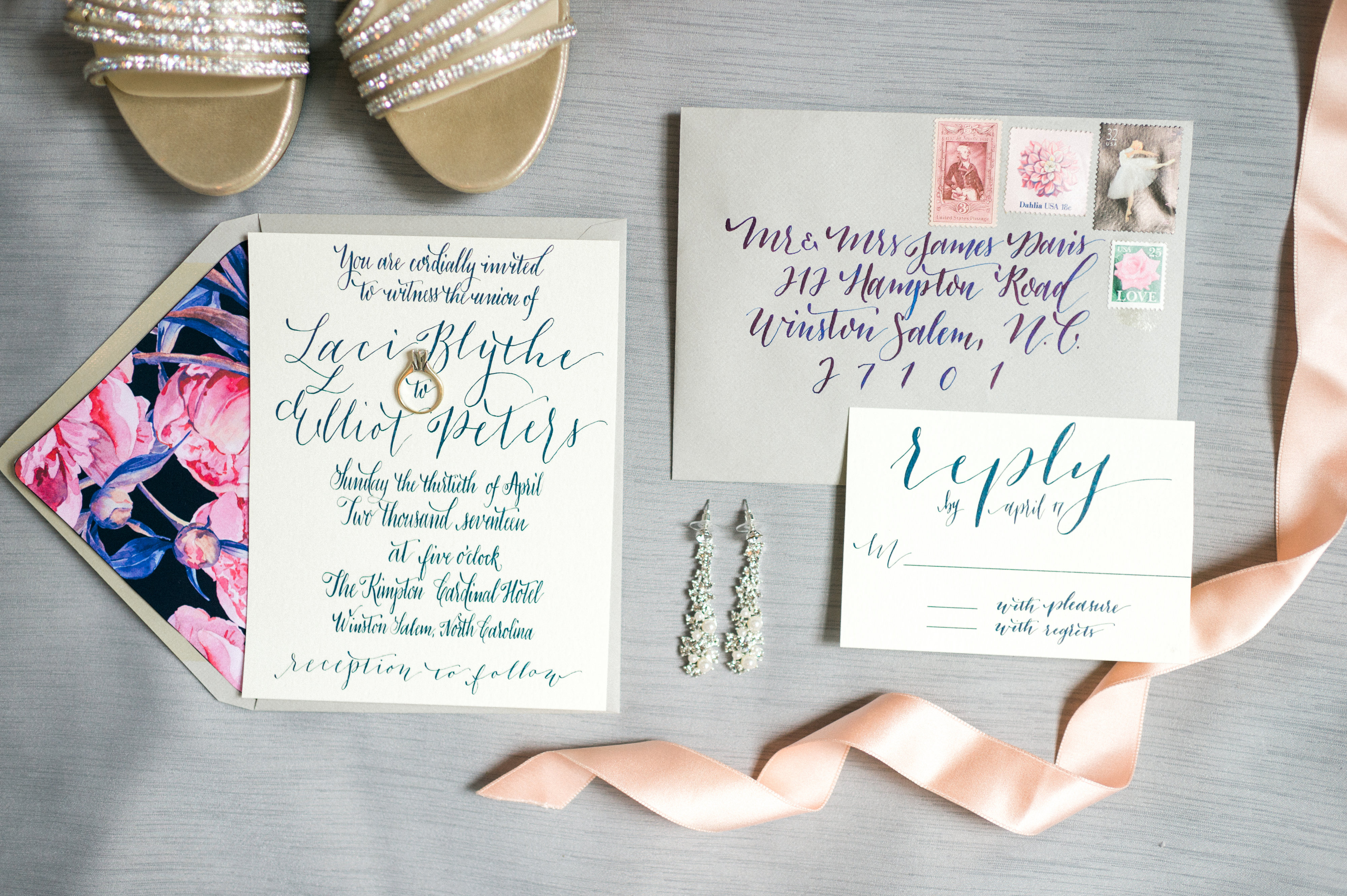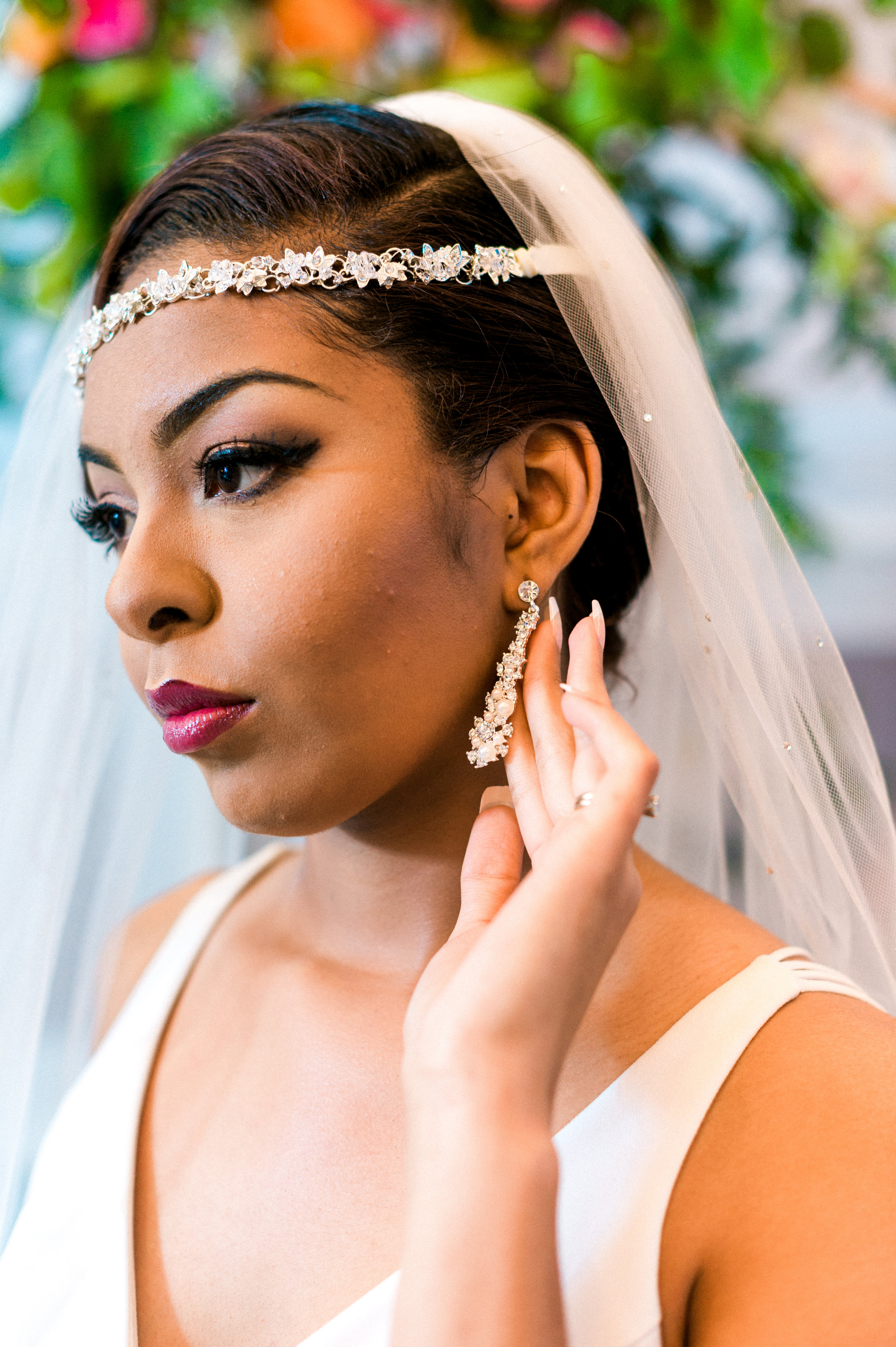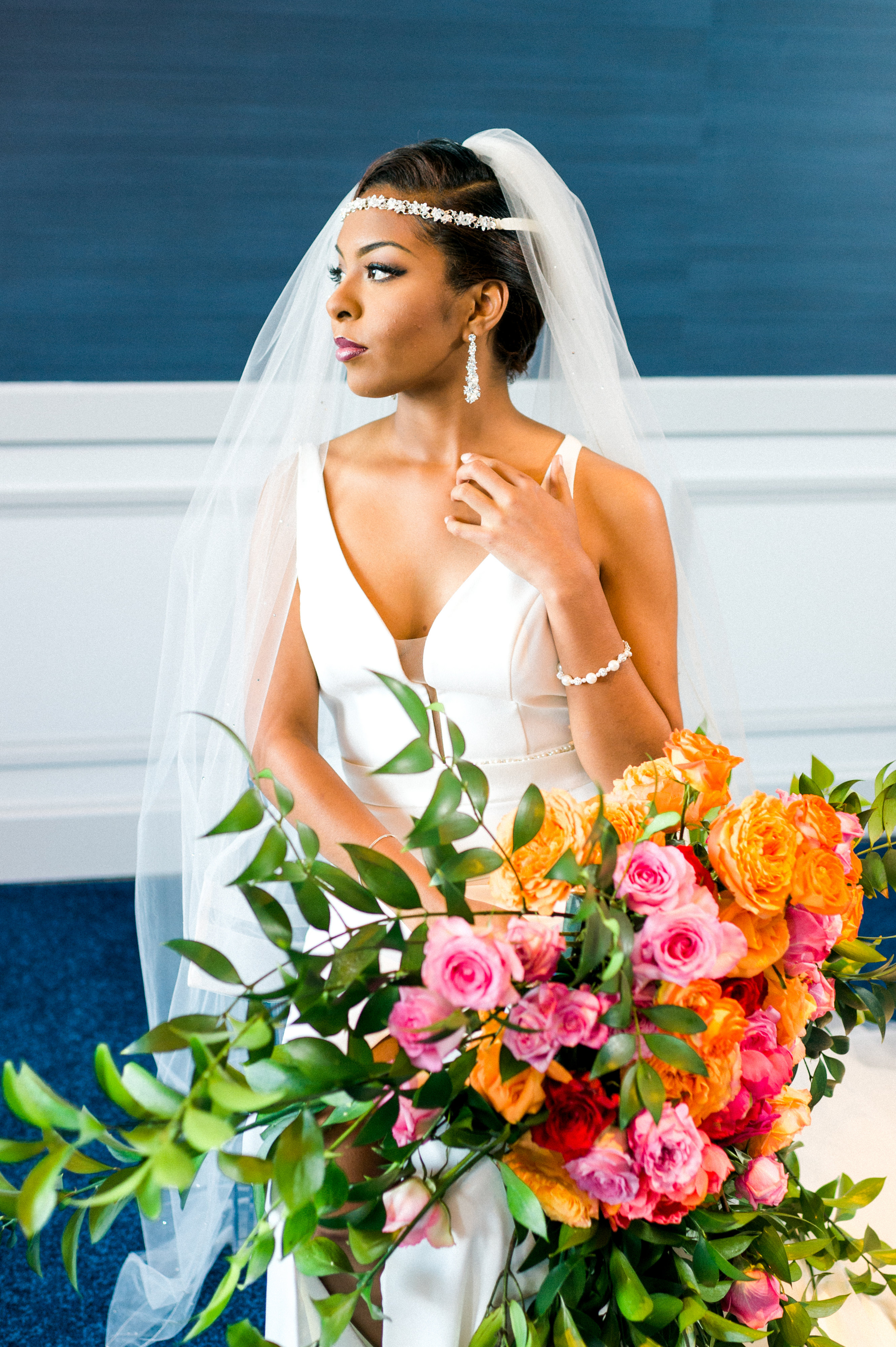 Playing to the artsy side, how freaking cute is this trio of ballerina flower girls? Colorful, detailed floral headbands were the perfect accent and brought in a fun burst of color.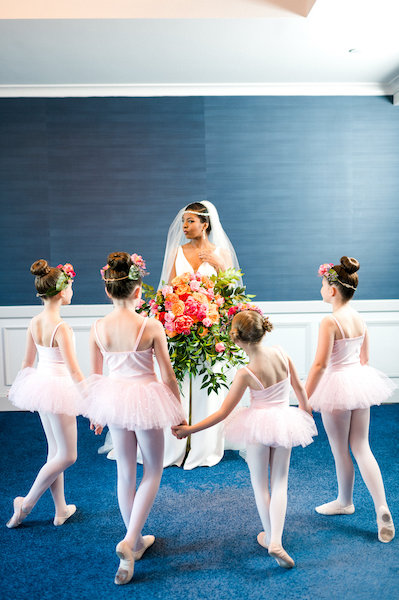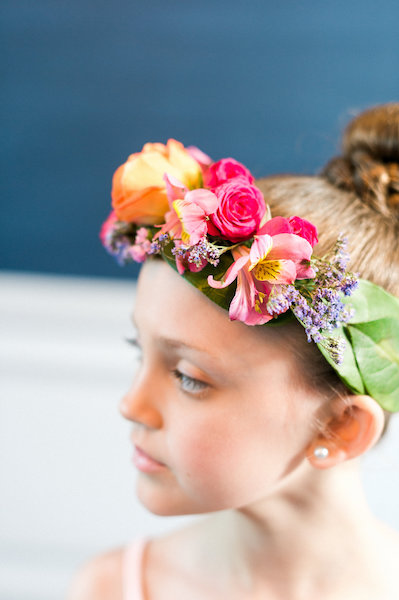 This modern Moongate was a fun, contemporary option for a wedding ceremony structure. A bold base of brilliantly colored flowers with clusters circling the ring creates a unique ceremony structure as well as photo opportunity later in the evening.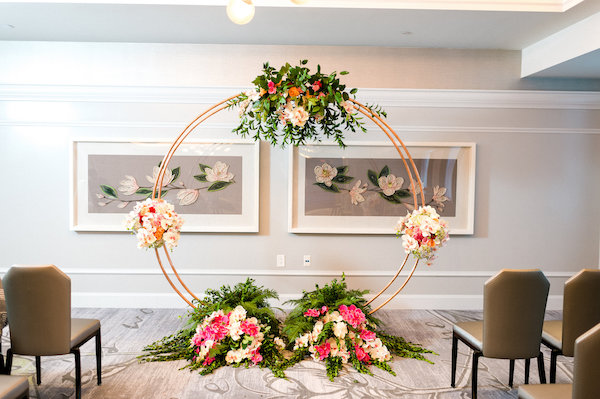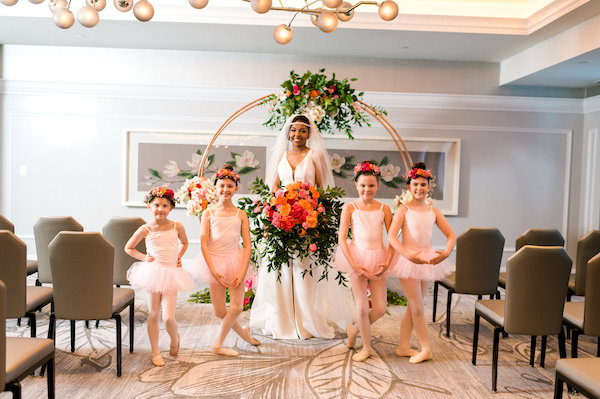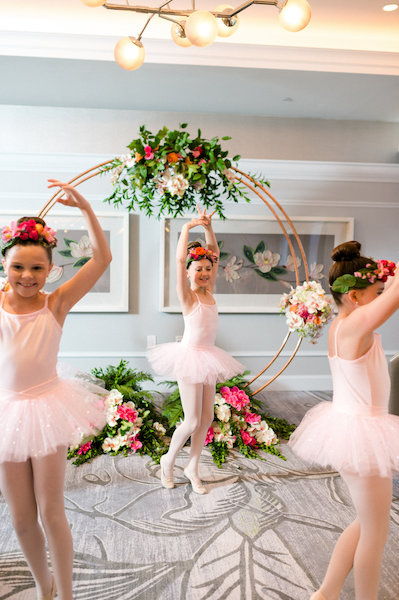 Moving into the wedding reception space this luxurious white dance floor was overlaid with gold leaves and a personal monogram. Unique and personalized, this elegant dance floor changed the layout of the space.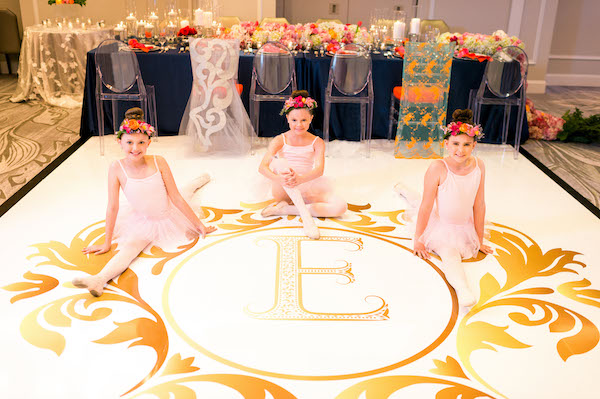 The lush head table was grounded with a base of dark Navy blue linen to show off the thick floral blanket of hydrangea, tulips, orchids and brightly colored roses. The tablescape combined a collection of ghost chairs with colorful modern chair treatments, pillar candles, an eclectic mix of china and silver mercury glass votive candles.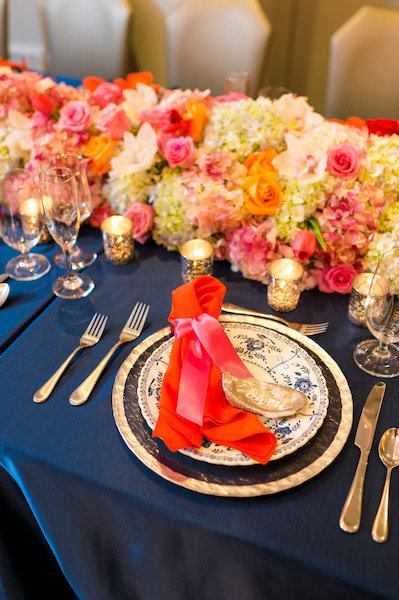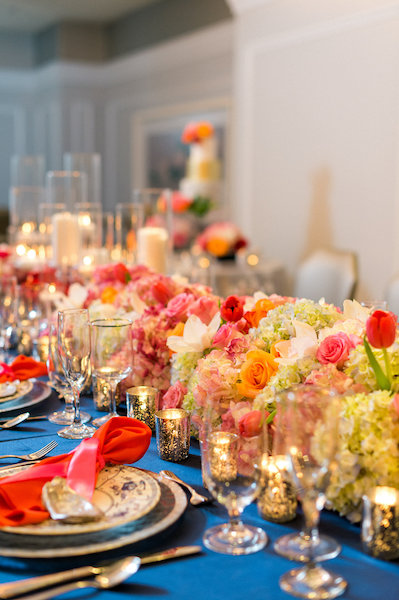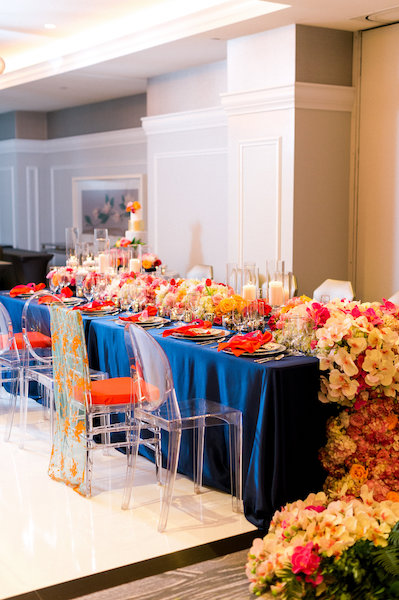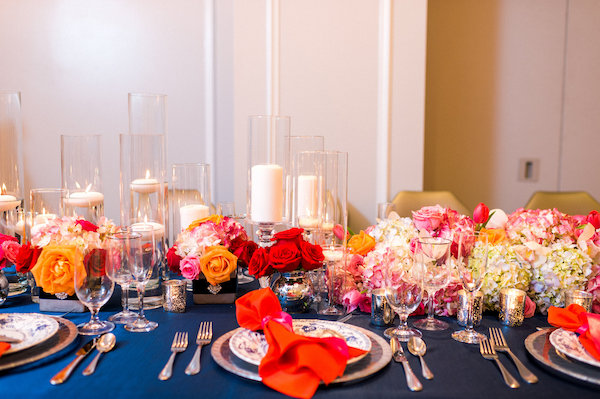 No fantasy wedding style shoot would be complete without a fabulous wedding cake. The stunning three-tiered white, brushed gold and marble wedding cake towered on an acrylic box surrounded by brightly colored arrangements in silver boxes with a little bling.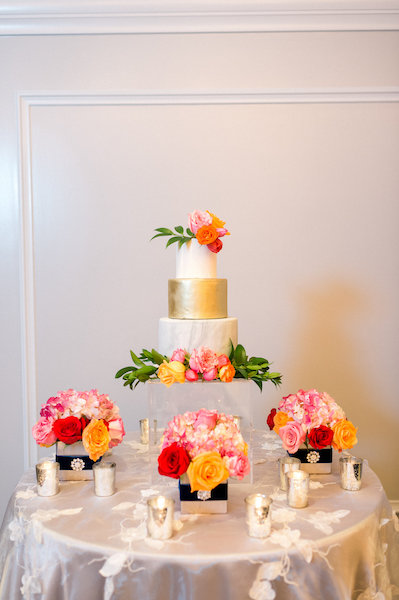 Shaunda, our E'MAGINE team and professional partners had an awesome time creating this dramatic shoot showcasing some of our favorite things.
Thank you to all of the wedding professionals who brought this creation to life.
Planning and Floral Design: @emagineeventsco
Custom Dance Floor: @emagineeventsco
Wedding Cake: @cakeandallthingsyummy
Stationery: @wrcalligraphy
Makeup Artist: @brittany_b_mua
Linen Rentals: @wildflowerlinen
Rentals: @greenhousepickersisters