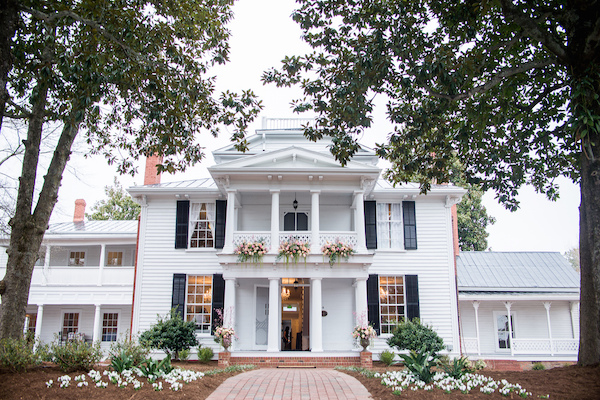 A Little Southern Comfort
Coming from Michigan, I wasn't raised around the amazing rich architecture and history of many of the wedding and event venues we have surrounding us.
Our E'MAGINE Events & Co team loves the vibe that unique venues offer when designing for weddings and events. Here are some of the venues in our region we are crushing on.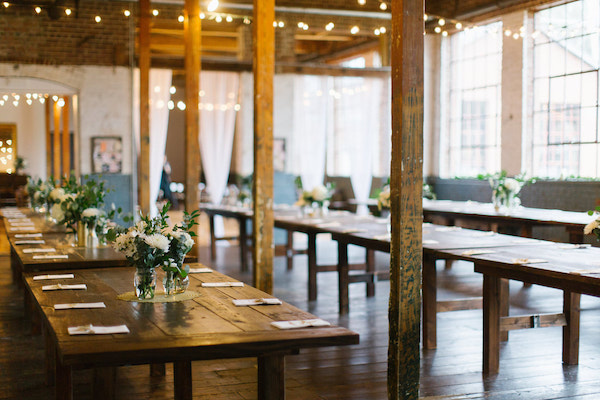 The event space is about 3,500 square feet in a historic brick label-making factory, which is a mixed-use space with markets and restaurants.
The venue located in Pittsboro, 20 minutes from Chapel Hill and 40 minutes from Raleigh, Durham, and Greensboro, sits on about 32 acres and has spaces for beautiful outdoor wedding ceremonies and indoor spaces with wooden floors, huge windows, and exposed beams.
It is industrial, but also warm and welcoming. It offers long wooden tables, ready room and prep kitchen.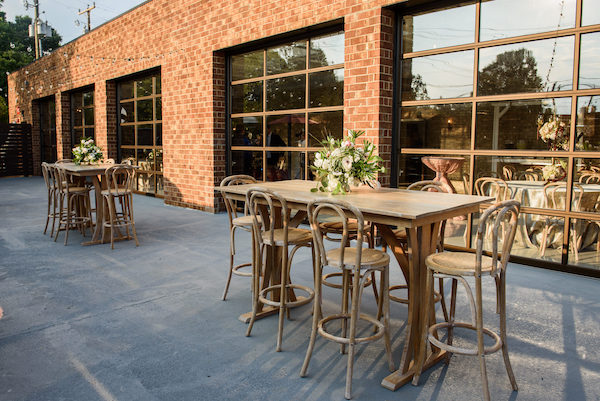 Not far away in Cary, along the railroad tracks is Chatham Station. A relatively new wedding and event venue.  The history of the property traces back to 1838 when Eli Yates from Chatham County ( that's where the name came from) bought the land.
The station was constructed about 50 years ago as a garage. The event space has seven working garage doors that fill the room with natural light and open into outdoor spaces. The venue also has skylights, natural wood, and industrial elements.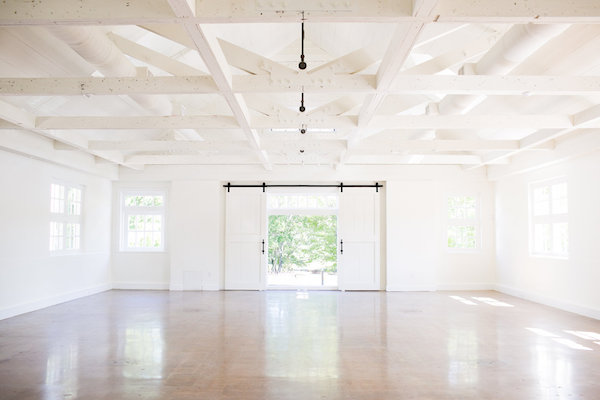 Located in Winston –Salem, the Barn at Reynolda Village is modeled after an English Village and is part of the 1,067 acres of the former R.J. Reynolds estate.
From the crisp white beamed interior with sliding barn doors to the fantastic Reynolds Gardens, the wedding and event venue showcases the region's history.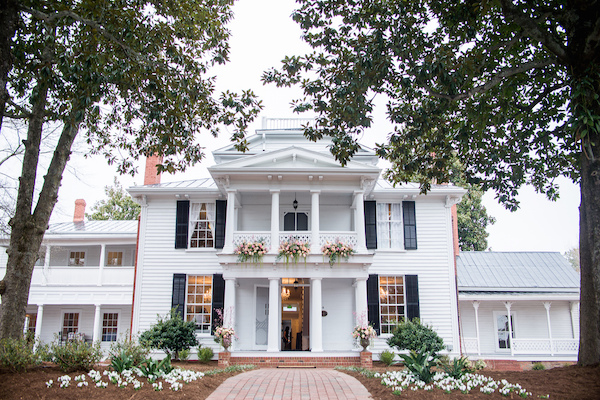 A canopy of magnolias in a Southern landscape, this mansion located minutes outside of Raleigh blends history and charm and modern grace.
"An oversized porte-cochere that once accommodated horse and carriages can now be used as your dance floor. The possibilities are endless and the neutral setting makes the Mims House ideal for any style and any budget."
Regardless of where in North Carolina you are looking to host your wedding, our E'MAGINE Events and Co team can assist you in finding the right wedding venue for your personal style and design the wedding dreams are made of.
Contact our team at (919) 813-0749 to discuss your wedding day and how we can help you have the day you have always E'MAGINE'd