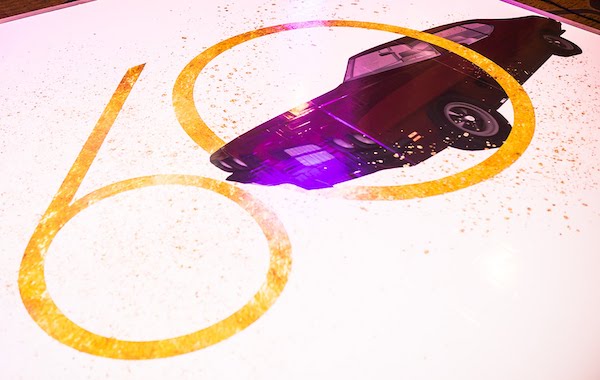 John's Surprise 60th Birthday Party
When your husband is turning sixty, it's a reason to celebrate. Our E'MAGINE Events + Co. team worked with John's wife, Viviree to pull off a surprise that left John speechless.
When the birthday party is for a motorcycle and car buff, it's an easy theme to build into the party. John's red, black and gold themed 60th birthday party was not only fun but it was mixed with personality and a few touching moments.
We began with these contemporary black invitations with shimmering gold circles and bright red dots to set the vibe of the party.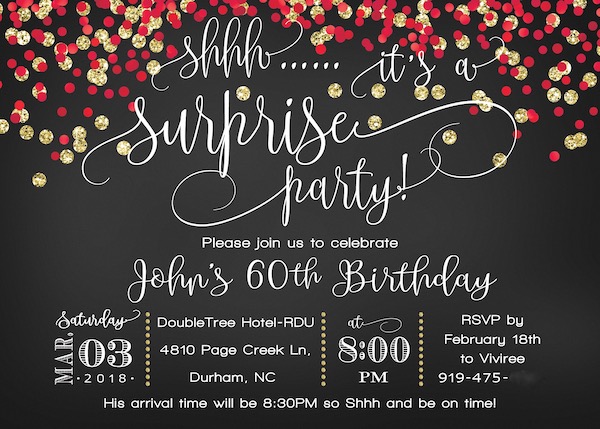 The DoubleTree by Hilton Hotel Raleigh‐Durham Airport at Research Triangle Park was the ideal location for all of the guests, with the exception of one of the couple's sons who was deployed.
Our team chose these amazing black linens that perfectly matched the invitations with shimmering gold and red embroidered circles. Simple floating candles, clear glass bud vases with white roses, tulips and carnations and a few silver mercury glass votive candles and these gold metallic '60s were all the tables needed.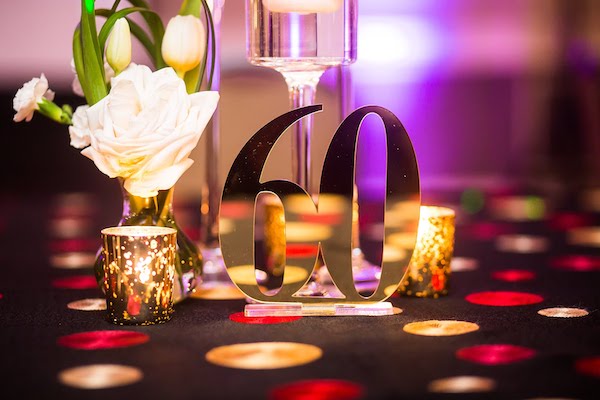 Other tables were decorated with square mirrored tiles, clear glass cylinders with floating candles and miniature gold vases with brilliant red flowers.
Toward the front of the room was this incredible dancefloor with a custom wrap. An oversized gold 60 in the center was accented with sparkling gold accents alongside the image of one of John's favorite cars from the '70s.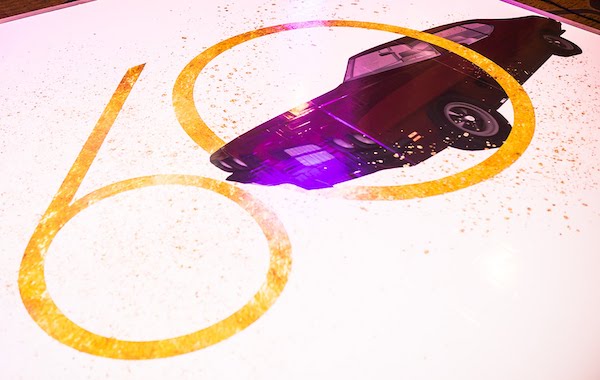 To say that John was surprised when he entered the room might be selling the surprise short, John was absolutely speechless and it took a minute or two for everything to sink in.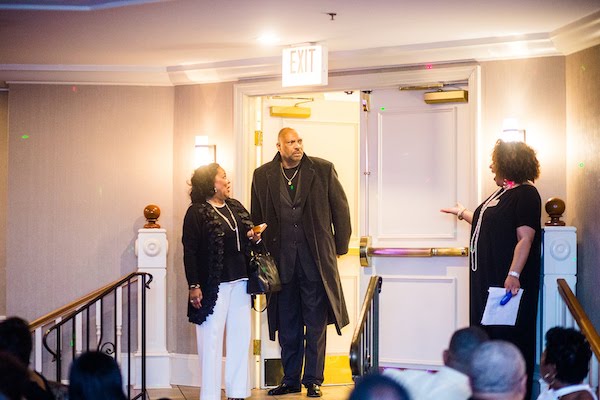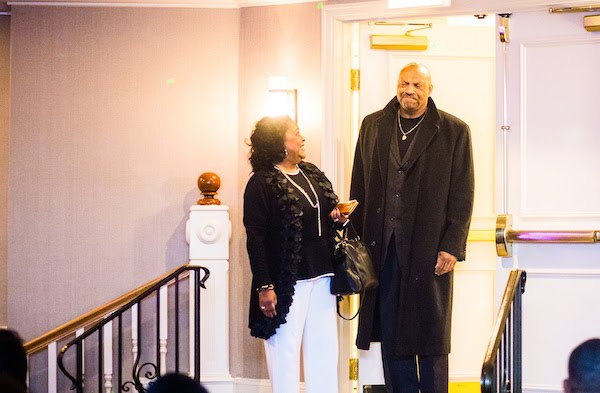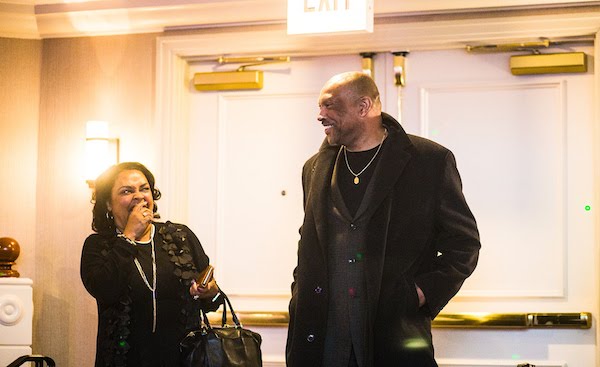 Once John settled in and greeted everyone, there were a few heartfelt toasts including one from one of the couple's sons.  This was followed by a video filled with images and special moments from all of John's 60 years, including a surprise video appearance by their son on deployment. 
This awesome black and white tuxedo cake with metallic gold topper sat alongside this bright red classic car cake that got everyone's attention.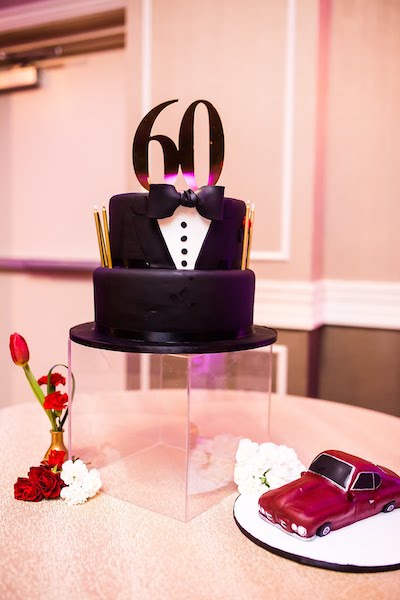 This backdrop of giant red, white and gold balloon made a great accent wall and the perfect backdrop for photographs, as well as pulling in all of the other décor elements.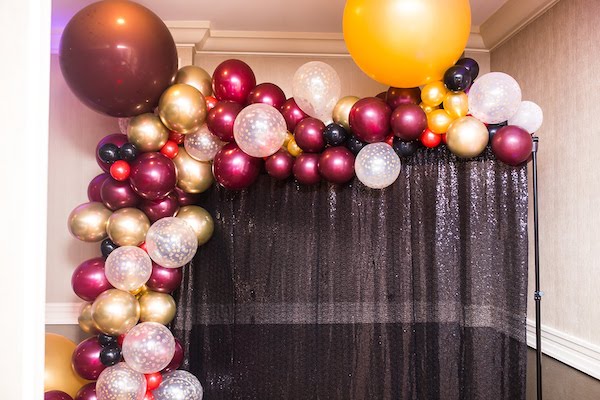 Old friends caught up over cocktails and the dance floor stayed packed all night long. So, we're guessing John's surprise 60th birthday bash was a huge success.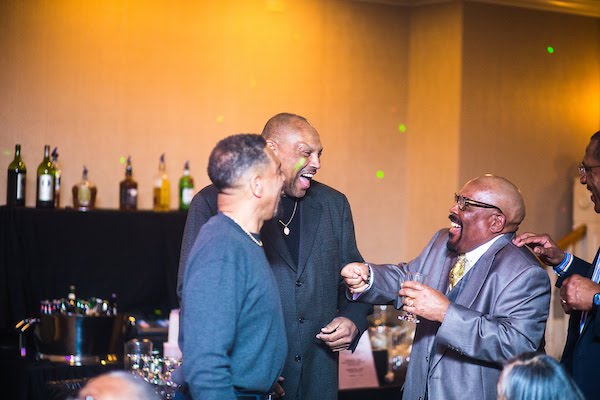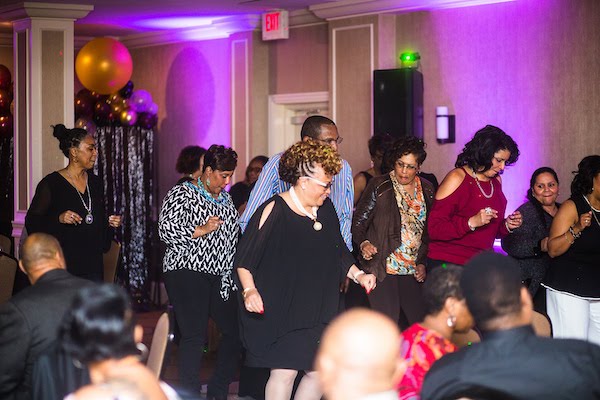 Congratulations John!
Venue: DoubleTree by Hilton Hotel Raleigh‐Durham Airport at Research Triangle Park
Rentals: CE Rental
https://www.instagram.com/ce_rental/
Photography: Morgan Crutchfield Photography
https://www.instagram.com/daffodyl/
Video Presentation: MasterMIND Productions
https://www.instagram.com/mmpevents/
Cake: Lyla Jones Bake Shop
https://www.instagram.com/lylajonesbakeshop/
Stationary: TresCuties Designs
https://www.instagram.com/trescutiesdesigns/
https://www.etsy.com/shop/trescutiesdesigns
Balloon Decor: Balloons & Tunes
https://www.instagram.com/balloons_tunes/
Uplighting: Cool Receptions LLC
https://www.instagram.com/coolreceptions/
Dance Floor: E'MAGINE Floor Art Décor / sister company of E'MAGINE Events & Co.
Planning & Design: Flowers and design by E'MAGINE Events & Co.