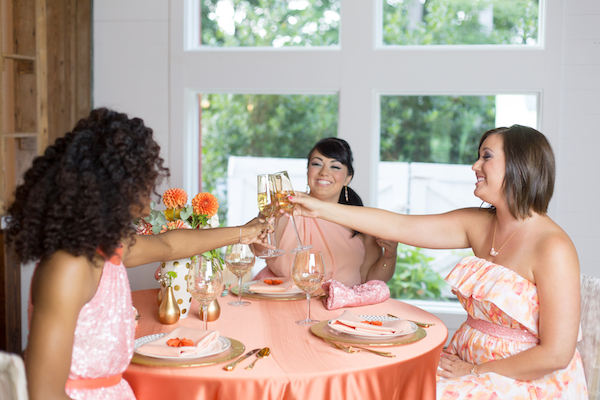 Pretty in Tangerine, Peach and Pink
Our E'MAGINE Events planning team loves the opportunity to produce a styled shoot.
It opens up a world of opportunity and allows us to showcase what we are capable of doing.
We especially love this bridesmaid's luncheon styled shoot for so many reasons.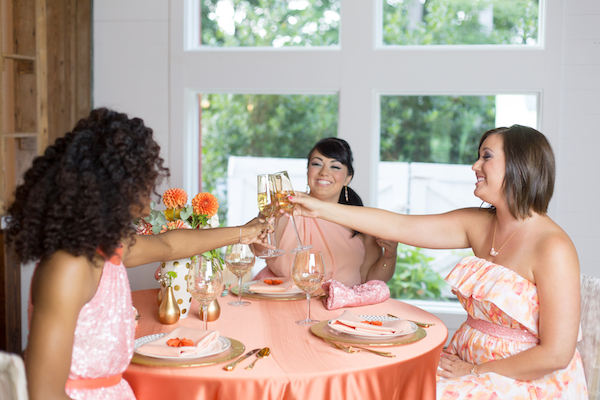 For starters, this styled shoot just makes us smile! It's bright and sunny with a lot of detail in beautiful shades of deep orange, tangerine, blended with shades of peach and pink.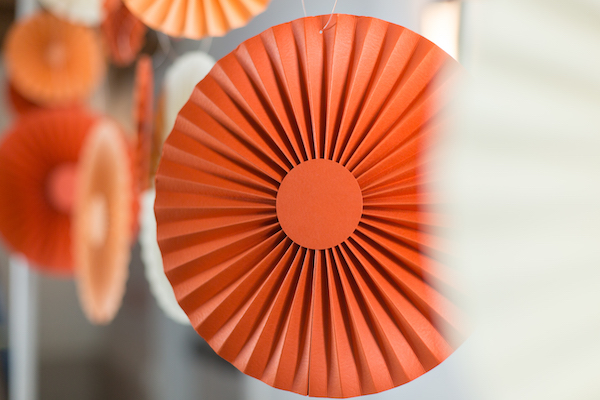 The gold details really showcase the beautiful colors, and tiny pops of green are the perfect accent color.
Personalization is everywhere; we included custom monogramming in the bridesmaid's robes and glasses, as well as in the clutches.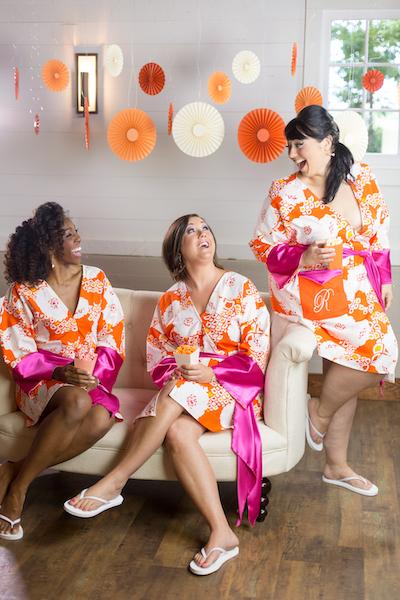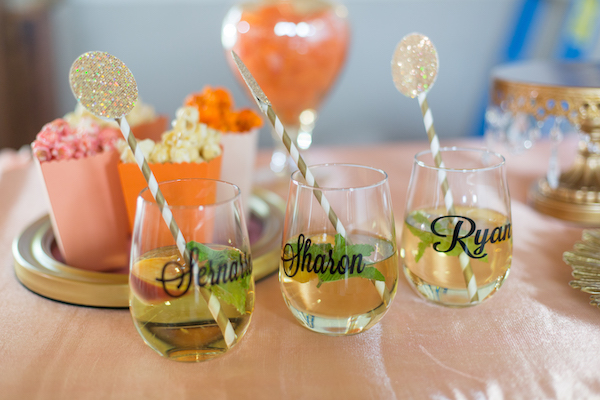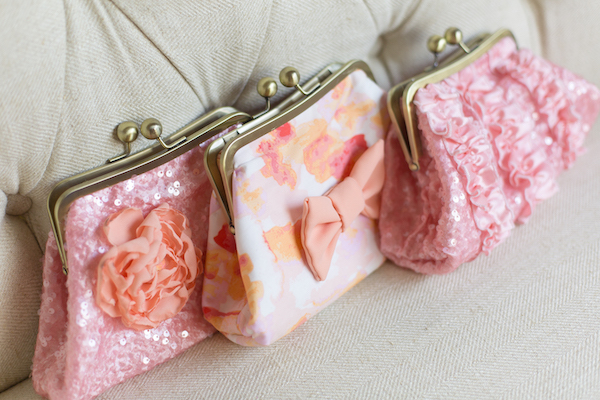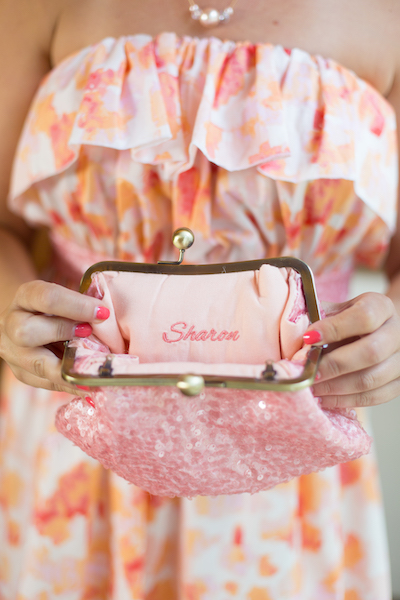 Nothing says "you're special" like custom notes and personalized gifts.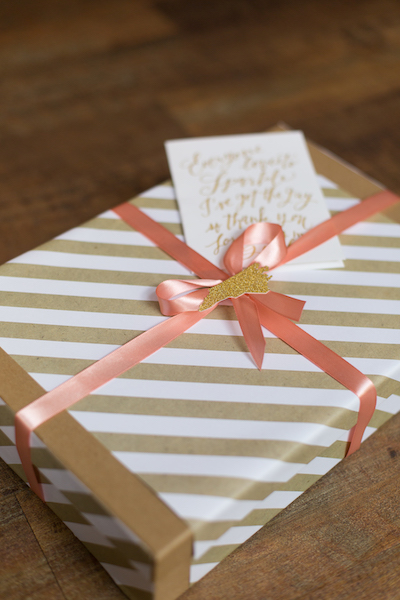 We also made it all about the details. It's the perfect fantasy bridesmaid's party. Frilly chairs covers and linens were layered with fun china and accent pieces along with hanging paper flowers that are fun and elegant too.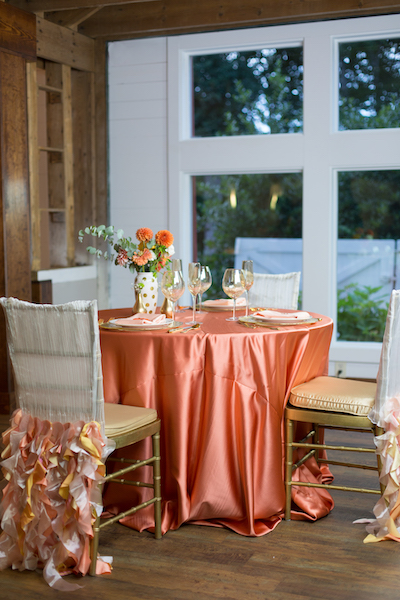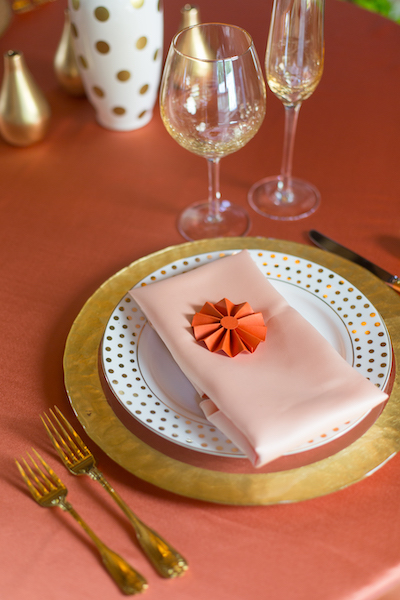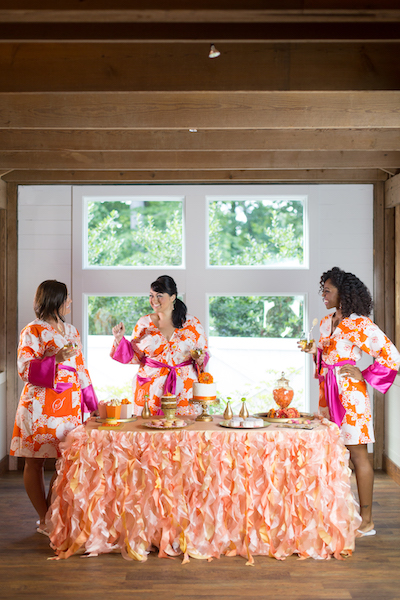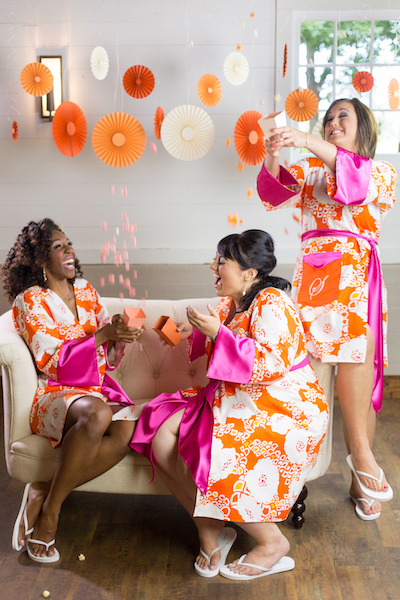 We included some fun treats; macarons, gourmet flavored popcorn, jelly beans, tea sandwiches, miniature cakes and who doesn't love Nye's Cream Sandwiches?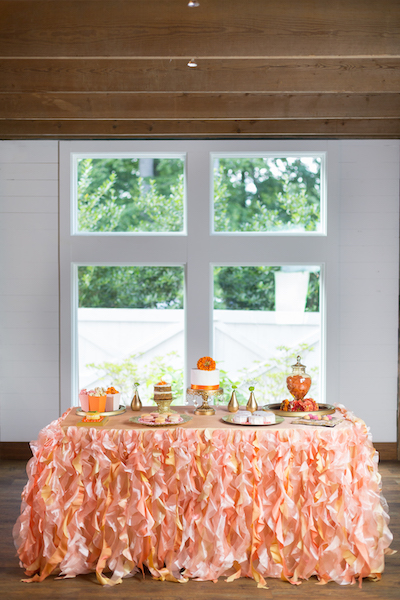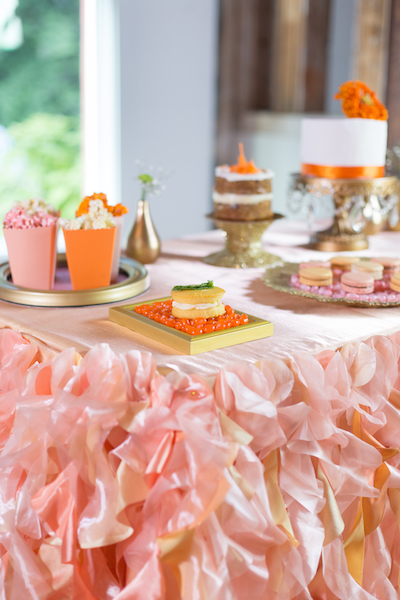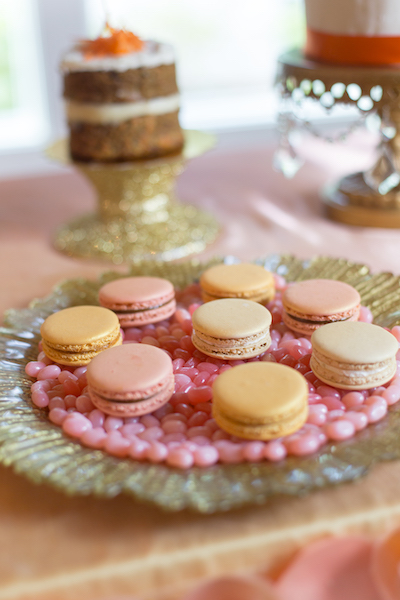 Individual Ice Cream Sandwiches are an awesome treat for bridesmaids but also a great end of the night treat for your wedding. Peppermint Chocolate, Strawberry Shortcake, and Peanut Butter Chocolate are just a few of the incredible flavors.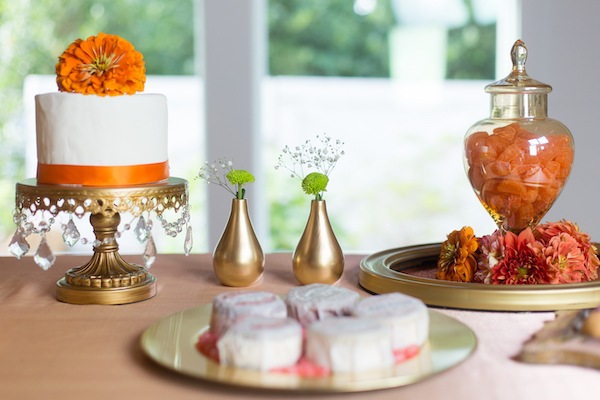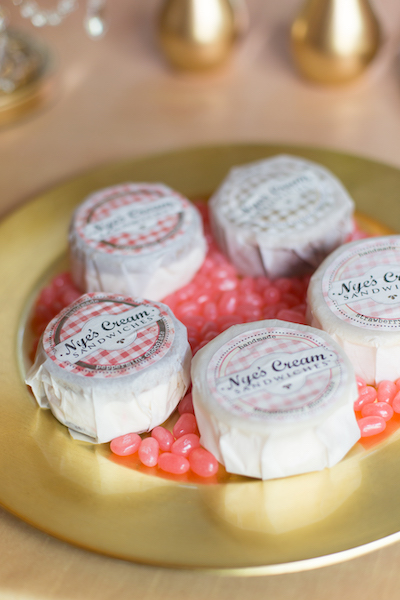 We also made sure to focus on the bridesmaids. Bridesmaids come in all shapes, sizes, and colors, and we loved showcasing women of color and full figured bridesmaids.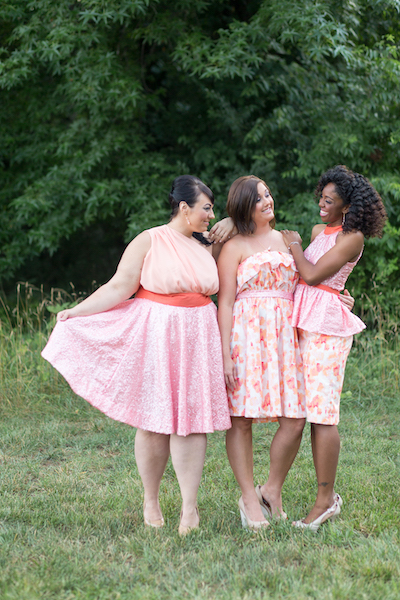 Our E'MAGINE Events team had the time of our lives conceptualizing and creating this styled shoot.
Can you imagine how awesome your wedding or event could be? Reach out to Shaunda and our team to discuss your upcoming wedding or milestone event; we'd love to create a fantasy event for you.
To see learn more about this styled shoot be sure to check out the feature on Ultimate Bridesmaid.
Thank you to all of the vendors who helped us bring this bridesmaid's luncheon styled shoot to life.
Venue: WinMock at Kinderton
Rentals:
Wildflower Linen – Designer Linen & Chair Cover Rentals
Photography: Samantha Laffoon Photography
Stationary:
Laura Hooper Calligraphy | The Art Of Modern Calligraphy
Seamstress:
Stini's Sewing Shop
Other elements:
Nye's Cream Sandwiches